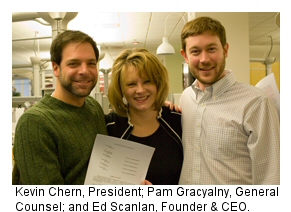 The Connecticut Statewide Grievance Committee has dismissed complaints against five Connecticut attorneys accused of violating the state's Rules of Professional Conduct by subscribing to Total Attorneys' group lawyer Internet-based advertising program.
---
To view the opinion please visit
http://bit.ly/6EJCy8
---
The Connecticut action was part of a campaign by a single Connecticut attorney, who filed complaints last spring against more than 500 lawyers in 47 states. The complaints were dismissed after the close of Chief Disciplinary Counsel's evidence, before the Respondents offered a defense to the charges.
"This is In an unprecedented procedural move," said Total Attorneys General Counsel Pam Gracyalny. "To date, no state has found that the Total Attorneys model violates its Rules of Professional Conduct."
Total Attorneys President Kevin Chern, against whom the complainant originally requested criminal charges be filed, voiced appreciation for the consideration the Committee gave the issue. "We are celebrating the Committee's decision and we are eager to see the text of the full decision," Chern said.
Total Attorneys is a managed service provider that helps small law firms and solo practitioners improve operations, save money and grow their businesses. Through the company's Software-as-a-Service platform, it offers legal process outsourcing, search engine marketing, a professional call center, CRM solutions and answering services. Founded in 2002, Total Attorneys has seen revenue grow more than 9,000 percent over the past five reporting years, and the company now has more than 1,100 law firm customers across the United States.