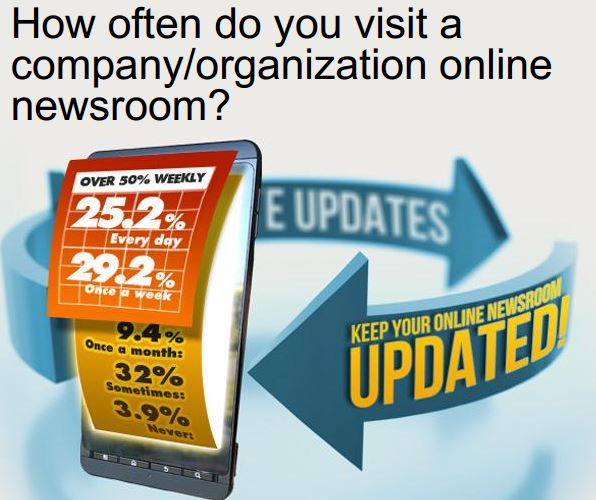 When creating and updating your firm's website, do you consider what practices match the journalists who you are pitching your expertise and services? If not, start now.
TEKGROUP International recently released the 2013 Online Newsroom Survey Report. It covers how editors, reporters, producers, correspondents and bloggers work with online newsrooms, digital audio and video, press release distribution services and PR professionals in general.

This survey will help you determine in which areas your website and newsroom need improvement. Here are some highlights:
97% of journalists find an online newsroom important.

Two key areas saw dramatic increases in expectations of journalists - social and mobile.

90% of journalists like to receive targeted email alerts with relevant news for them.

Does your online newsroom have a landing page for access to all your social media links? Over 50% or those surveyed found a landing page for social media important.

2013 shows a 33% increase in visits to corporate Facebook pages.

Journalists agree that access to biographies for your company/firm's executives is very important.
Click here to download the survey results.
About TEKGROUP International
TEKGROUP International, Inc. is an award winning Internet software and services company that develops social media online newsrooms and e-business software solutions. Our website can be found at http://www.tekgroup.com and you can also follow our Online Newsroom Twitter account at http://www.twitter.com/onlinenewsroom.