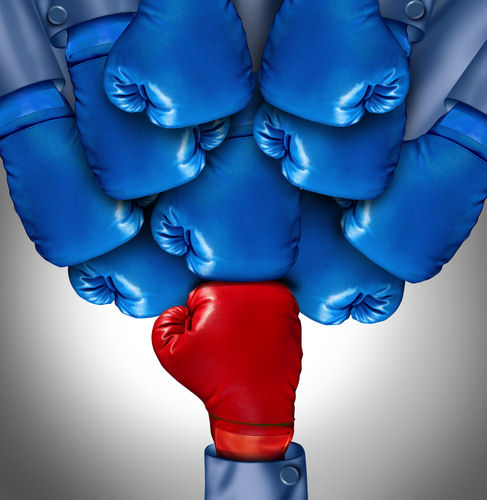 The overbearing client who has been trying to chisel down your rates will be calling you soon, acting on reports that law firms are facing flat profits in 2014. Industry consultants are advising GCs to press their unfair advantage on struggling law firms.
"There has never been a more perfect time for in-house counsel to solidify the level of service they can count upon and to have their law firm(s) formally present to them what they feel that they can do for them in the new year," says an article in the Metropolitan Corporate Counsel, a publication for in-house lawyers.
The grim news about law firm profits is propaganda. The drumbeat about the tough law firm economy smacks of a concerted PR effort. Two reports in particular are being bandied about by gleeful in-house counsel:
It began last summer with a report that "Demand is down and affecting rates, revenue and profits." It was a good headline, but the underlying Citi-Hildebrandt research was more wishy-washy and even said, "low single-digit profit growth is good!"
There are bulletins about a dramatic downturn in the attitudes of managing partners regarding price competition, commoditized legal work and more non-hourly billing. This is based on an Altman Weil report, which also said that billing rates are going up and that economic performance was up for 62.8% of law firms in 2012.
The GCs and their stalking horses are ignoring contrary news that the average rates they pay to lawyers are going up, and surveys of GCs saying that they will have more litigation files in 2014.
My advice: when the call comes, be prepared to talk about alternative fee arrangements, lean staffing and prompt status reports. Be ready to offer value-added benefits like free CLE and regular visits to talk about business priorities.
But there's no good reason to give a discount.