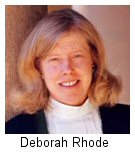 Article from: Chicago Tribune (Chicago, IL)

It reads like a typical MBA student class schedule: performance management, the global organization and creating value.

Only the students are not future CEOs or CFOs. They are lawyers wanting to learn to think like business executives.

While today's biggest law firms may resemble multinational corporations with offices worldwide, most lawyers are ill equipped to manage such complex entities. They usually learn management on the fly, and also tend to be poor at working as a team, which increasingly is necessary in today's business world.

"Legal education hasn't adequately adapted to the changing needs of the profession," said Deborah Rhode, a law professor at Stanford University and the director of its Center on Ethics. "One of the most critical failures is the whole area of managerial skills."

A few law firms have stepped into the gap and designed mini MBA classes for their lawyers, often in partnership with business schools.

Chicago law firm Seyfarth Shaw, for example, began a management program for partners last year at Northwestern's Kellogg School of Management. Its lawyers live on campus for three days and learn marketing and strategy at one of the nation's most prestigious business schools.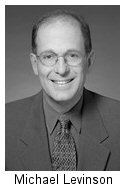 "This sensitized the partners to some of the critical business issues going forward, such as mergers, bringing on laterals [lawyers from other firms] and opening new offices," said Michael Levinson, a trial lawyer and partner at Seyfarth Shaw.

Such training is expensive. A five-day program at Kellogg costs $7,500 per person, including food and lodging.

Another Chicago firm, Baker & McKenzie, designed something similar with Kellogg for its partners a few years ago, and began to understand their clients better.

"It really helped our partners appreciate how clients are organized, how they manage and how we can serve them better," said Christine Lagarde, chairman of Baker & McKenzie, which has more than 3,000 lawyers worldwide.

Still, executive education for lawyers is rare.

"I don't know that a lot of other firms are doing this," said J. Stephen Poor, Seyfarth Shaw's managing partner. "I discuss this at managing-partner meetings and get a lot of blank looks around the table."

Beyond ongoing legal training, law firms do not have the tradition of other professional services of business development.

As accounting firms expanded internationally, the larger ones established collegelike campuses where recruits were transformed into well-scrubbed accountants and consultants and returned later for management classes. Some, like Ernst & Young, have turned to business schools for education. It has offered a program through Kellogg since 1987.

In contrast, most lawyers have never taken a management course even though corporate clients want knowledgeable business advisers who can provide counsel on everything from marketing to mergers and acquisitions.

And they want advice that is cost-effective or they will take their business elsewhere.

"Although we see ourselves as being excellent lawyers, we don't necessarily think like businessmen," said John Smith, a partner at Pittsburgh firm Reed Smith.
"We don't understand exactly their analysis of a business situation," he said.

Starting in October, Reed Smith hopes to change that by offering courses in partnership with the University of Pennsylvania's Wharton School of Business.

Offerings will include instruction in managing and developing business relationships as well as leadership training for the firm's future managers.
Perhaps more than any other dean, David Van Zandt of NU's law school has pushed to reshape the law school into more of a business school model to meet the profession's changing needs.

In the first year, in addition to taking typical courses such as contracts, constitutional and criminal law, students attend a three-day program, called "Lawyer as Problem Solver," that teaches negotiation and interviewing techniques, and team-building skills.

Second and third years can apply their legal skills outside the classroom through a team project that takes them abroad.

"The team gets one grade," said Van Zandt, dean since 1995. "The production of the group is what is graded, not the individual contribution. That's the way the world works."

He extends his philosophy to admissions, where the school, much like graduate business programs, favors applicants who are older and have work experience.

Two-thirds of the 240 incoming students this fall have two or more years of work experience. And 10 percent of the class is pursuing a joint JD-MBA degree, a program Van Zandt revitalized by cutting it from four years to three--the same length as for a standard law degree.

The admissions changes were expected to hurt the quality of NU's student body. Yet by at least one widely followed measure, median scores of the law school entrance exam, or LSAT, students are better. The median LSAT score went from 164 in 1996 to 169 this year.

Yet Van Zandt remains an iconoclast in legal education. Teaching practical business skills is viewed as declasse by legal scholars.

Some of the resistance has to do with the fact that scholars are trying to protect their self-interests, said Stanford's Rhode.

"Something needs to change," Rhode said. "Otherwise lawyers continue to learn management by the seat of their pants. Some of it is intuitive, but not all of it."