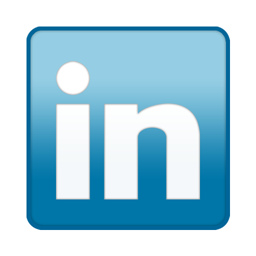 LinkedIn has made it easier for users to connect with their favorites companies with the launch of "Follow Company," a new feature that allows users to get notifications about activity happening from the companies they follow.
Now lawyers and marketers can be in the loop on new developments, potential business opportunities or even job opportunities by following companies of interest. For lawyers, the feature has many business development purposes:
Spotting management and executive changes at a client company. For example, if a new in-house lawyer or HR director has been hired, it's an opportunity for the lawyer to call the person and set up a "get-to-know-you" luncheon meeting. Or if a new general counsel or CEO has been hired -- look out because the company will probably bid out all their legal work -- unless the lawyer quickly makes a pre-emptive visit to preserve the client relationship.
Identifying a new direction that a client company is making. If the company is hiring people, they are clearly putting a business emphasis on what the new hire is doing. It may indicate the advent of a new product or service, or an expansion of an existing line of business. Change is good for lawyers because it ordinarily involves legal work. It's an opportunity to visit the new hire and find out what problem they were hired to solve, and for the lawyers to inquire on how they can help the new person.
Creating an inroad to a prospective client. If a lawyer has been pursuing a particular company, he should send a congratulatory handwritten note to the new hire and pay a visit to the company's offices. Once the lawyer is inside the company, he or she will have a change to start a relationship with the new hire, find out how the company organization chart has changed and make inquiries about the company's business challenges and goals. With this information, a lawyer will spot opportunities to help with legal services.
The new feature rolled out on April 29, 2010. "Follow Company helps you be among the first to learn about developments at companies like DreamWorks, find job openings at NASA or stumble upon business development opportunities at Netflix. The new feature lets you tap into key goings-on at nearly a million companies that already have their company profiles on LinkedIn and more that are being created every day," said Ryan Roslansky, the Director of Product Management at LinkedIn in San Francisco.
LinkedIn is the de facto directory of professionals, with 65 million members who have profiles online. By my own estimate, there are 1.3 million lawyer profiles on LinkedIn. See More than a Million Lawyers on LinkedIn.
For further details visit the LawMarketing Portal at www.lawmarketing.com.