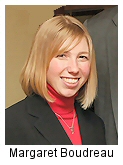 Join us as we check in with the $50,000 marketing makeover contest winner, Case, Rajnoha and Boudreau in St. Louis to examine their new site and learn about developing an effective online legal marketing presence.
LexisNexis will host the free "ultimate law firm marketing makeover" webinar Tuesday June 23rd from 12:00pm – 1:00pm EST, featuring a discussion of best practices for online legal marketing and mid-year progress report on the firm. The three-lawyer firm won the contest in January and work has proceeded behind the scenes since then.
I was one of the judges who picked the winner and will give you my online marketing perspective during the webinar.
Topics to be discussed include:
Online marketing versus print
Could you use an online marketing makeover?
What does a good online marketing plan look like?
How did LexisNexis incorporate best practices into Case, Rajnoha, and Boudreau LLP's marketing makeover?
Challenges and successes in online marketing
If you are interested in attending this free webinar, please register here.. .
Web experts working with Case, Rajnoha and Boudreau, LLP will review progress made to the new site as they implement a customized online marketing program for the contest winner. Margaret Boudreau, a partner from the winning law firm, will also offer perspective on her firm's marketing progress since winning the makeover.

The $50,000 makeover grand prize delivered a suite of services ranging from web design, video production, search engine optimization (SEO), development of a robust profile on Lawyers.com, martindale.com and more.