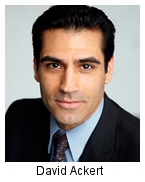 Learn how to expertly handle business development opportunities with prospects, contacts and new referral sources in our upcoming webinar, What Do I Say To A Prospective Client To Win Their Business? On November 18, 2011, veteran business development expert David Ackert and I will describe:
How to test to see if a prospective client needs an attorney.
What you should say about your firm and its capabilities.
How to transition from a social conversation to a business dialogue.
How to avoid looking like a salesperson.
---
Click here to register
. Save 20% if you register on or before Nov. 11: fee $240
Save 10% if you register on or before Nov. 15: fee $270
Fee beginning Nov. 16: $300
You can pay online with a credit card. Display the program in a conference room and invite as many attendees as you wish.
---
Topics Include:
Common business development mistakes that attorneys make
What clients care about when meeting you
How to ask the right questions and listen effectively
How to excel in a networking situation
Diagnosing a clients' need for service
How to overcome client objections to engaging your services
How to sell ideas for next steps
How to use a proven, step-by-step business development process
Who Should Attend:
All Attorneys who want to understand and apply the best professional practices of business/referral discussions for successful business development.
Associates looking to develop the right skills for business development and to begin now to develop their networks.
Marketing Directors looking for ways to support their attorneys with sound, practical methods.
Click here to signup for this event.