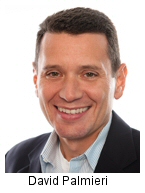 LexisNexis has rolled out Site Essentials, Site Edge and Site Exclusives, a suite of updated website development products and services — complete with blogging features and mobile device optimization — designed to help law firms establish an effective online presence and attract more clients.

"LexisNexis has updated its website development services to provide law firms with solutions that help them establish an effective web presence, generate robust site traffic and accelerate and track their web-based lead generation efforts," said David Palmieri, vice president and managing director of Marketing and Consumer Solutions at LexisNexis. "When law firms engage with us, we can deliver higher return on investment with a wider variety of products and services that meet firms' marketing goals."

The new LexisNexis® Site Essentials product offers firms:
An effective, professional website, designed and hosted by LexisNexis, that can be implemented in as little as two weeks
A creative consultation
Home page content with suggested content for practice area descriptions
A website performance dashboard to track key site statistics including phone and email inquiries
A content management system enabling users to make copy adjustments and site updates
Basic search engine optimization
A mobile-optimized version of the site
Ongoing technical assistance from LexisNexis website experts.
Additionally, LexisNexis® Site Edge includes copywriting assistance as well as the addition of five articles each from three practice areas which update every two weeks, giving visitors a reason to come back to the site. Site Edge customers can also add a professionally produced video to their site.

Also available is LexisNexis® Site Exclusives, a custom, end-to-end web development product. In addition to providing all the features of the other two services, Site Exclusives gives customers significantly more copywriting and ongoing technical assistance, while also providing a fully customized site design and architecture and hosting services for up to five videos on the firm's website.

While websites from all three services are optimized to render on mobile devices, LexisNexis® Mobile Website Personalization service gives firms the option to create versions of their site optimized for specific devices or to target specific clientele. According to a 2010 report from Gartner, Inc., mobile phones will overtake PCs as the most common web access device worldwide by 2013, making it more important for firms to communicate their expertise and capabilities effectively on the mobile web.

For firms looking to increase online engagement via their website, LexisNexis® Blog Basics is an easy-to-use integrated blogging tool. LexisNexis Blog Basics provides customers with another effective way of promoting authoritative firm content and maximizing lead generation. According to a 2010 study released by HubSpot, companies that blog have 55 percent more website visitors and generate 88 percent more leads.

To learn more visit the Law Firm Marketing Center at http://lexisnexis.com/law-firm-marketing.