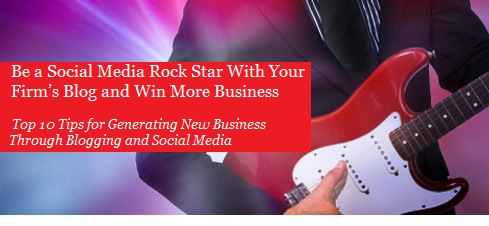 Here is an excerpt from a recent paper from LexisNexis demonstrating social media's viability for law firm marketing purposes.
When a consumer faces a crisis—a failing business, an unfaithful spouse, a family member in trouble—that person is more likely than ever to turn to the Internet looking for answers to his or her legal issues.Three out of four consumers who sought an attorney in the past year used online resources, including search engines, websites, YouTube™, Facebook® and other tools at some point in the process, according to a recent survey.
So by including information about legal topics being frequently searched, an attorney's blog will be more visible on search engines results—and that increases the chances that consumers and referring attorneys will find and select that attorney's firm.In fact, one out of two respondents to a recent survey (from firms of nine attorneys or fewer) who are blogging reported retaining clients directly or via referral as a result of their legal topic blogging.
That's landing actual paying clients.Enhance your firm's ability to attract more, higher quality prospects through blogging and social media marketing by following these proven techniques.