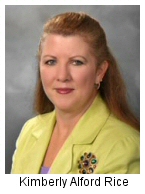 The best law firm marketing program can be found at 800-lawyer King & Spalding, according to the new issue of the Marketing the Firm newsletter.
"Never before in the history of legal marketing have we seen such a powerful convergence of strategic marketing principles and today's mind-blowing advancing technology. Social media, still in its infancy for most businesses (and definitely law firms), is coming into its own as a necessary component in the marketing mix. Blogging, tweeting, "linking in," and Facebooking have made their way into the law firm arena with a major blast," says an article by Kimberly Alford Rice, Wendy Stavinoha and Steven Salkin.
King & Spalding was named No. 1 in the seventh annual MLF 50 competition among law firms in marketing and business development. With the leadership of CMO Katherine D'Urso, King & Spalding has created:
A secure client extranet with 400 users averaging 5,000 unique log-ins per month and housing more than 1.25 terabytes of data.
Web-friendly URLs to optimize web pages for search engines. After a site optimization, organic search results jumped by 60%.
Firm events that are searchable by practice and industry, with relevant lawyer contacts. Clicking an icon adds the event to your calendar.
Free e-Learning webinars for clients, covering hot topics and offering CLE credit in many jurisdictions.
A mobile intranet accessible by BlackBerry, Android, iPad and iPhone devices.
QR codes in marketing materials.
Other law firms with top-listed marketing programs include:
McGuire Woods
Goulston & Storrs
K&L Gates
Goodwin Proctor