Online writer Amanda Green provides three tips on bringing in more business. Read the following post for more details.
---
It's typical for those who are fresh out of college and new to the world of professional law to think that clients will come to them simply out of necessity. If you're able to carve a niche in a small town, there's a slight chance that this could be true. For the most part, however, law firms need to market their services just like companies in any other industry. There's simply no other way to grow a firm and bring in new business, especially if you have a lot of competition in your area.
As Vito Torchia Jr., CEO of LA's Brookstone Law Firm says, "...the justice system is always changing and we have to adapt."
This notion applies not only to how firms should approach law in their states, but also how they should market their practices. Bringing in new business doesn't have to be as difficult as it might seem, but you've got to put in the legwork in order to see results.
Below are a few ways in which you can improve your chances of growing your firm.
Join the Chamber of Commerce
Potential clients want to know that the firm they end up choosing has a strong reputation in the community, which is exactly why there's no better place to start than by joining your local chamber of commerce. Businesses that are part of their local chamber are typically looked upon more favorably than those which are not, and this is especially true for law firms.
Joining your local chamber of commerce is typically a simple process, requiring you to do little more than fill out a bit of paperwork. For more information, contact them directly, and don't hesitate to boast about the fact that you're a member once everything is said and done.
Work with Local Reporters
One way to increase your reputation as being an expert in your field is to contact local reporters and offer up your opinions on cases they might be covering. Reporters always like to cite lawyers and get their thoughts on high-profile cases, yet they often have to seek these individuals out, and not all firms are willing to cooperate.
If you make it clear that you're interested in helping out by approaching them instead of waiting for them to come to you, you're bound to find your firm winding up in articles that will be read by thousands of people. Chances are some of these readers will be in need of a good lawyer and may even contact you based upon what you have to say in an article--a great way to bring in new clients without spending a dime.
Keep in Touch With Clients & Ask for Referrals
There's no harm in asking clients for referrals. A lot of people feel uncomfortable with this notion, but there's really no reason to. In many industries, referrals are the most effective ways of bringing in new business, and it's no different in the world of law.
One of the best ways to gain a referral is to keep in touch with your clients after a case has been handled. Holiday cards, friendly check-ins etc. can all be very effective, especially if you take just a moment to ask for a referral. Email lists are perfect for this, although there's truly no substitute for physical mail when it comes to reaching out to clients past and present.
Bringing in new clients is the only way to grow as a firm, and if you're diligent about doing so, you can expect to see a great deal of results.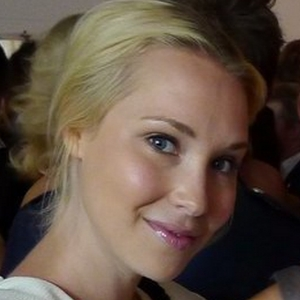 Amanda is an online writer who is always looking for new topics and places to write. She normally writes about business, personal finance, and marketing for sites across the web including paidtwice.com. When Amanda is not working on a business post she is usually writing about pets or being eco-friendly, two of her favorite subjects!"