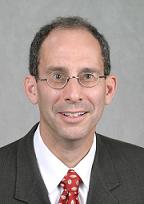 Mark Herrmann is the lawyer who writes the "Inside Straight" column on Above the Law, a legal tabloid that covers colorful personalities and powerful institutions. His column is promoted with their Twitter account @atlblog, which has an impressive 12,656 followers.
But the tweets make no difference. "I've concluded that Twitter doesn't work: People don't read what the Twitterers recommend," he says. He is the Vice President and Chief Litigation Counsel at Aon Corporation.
He has written 50 columns and "As measured by my readership numbers, do more tweets yield more pageviews? And the answer: They do not," he says. Google Analytics and Twitter statistics on his author web page show that Twitter has virtually no impact.
His most widely-tweeted column on blogging for business development got a measley 41 tweets, and produced only 4,000 page views. There is a "Tweet this" button right on his column.
His most widely-read columns ordinarily get 12,000-14,000 page views. "Because those were my most widely-read posts, you might expect them also to have been my most widely-tweeted posts, which would suggest that Twitter drives readership. But they were not, and it does not."
He adds, "But, if you're looking for a correlation between popularity on Twitter and readership on columns at Above the Law, you can't find it here. "Followers" on Twitter do not seem to click through links very often to read original source materials. And that suggests that Twitter may not be a great tool for developing legal business. If I were still in private practice and trying to make a name for myself, I'd stick to blogging."
"You can't exactly prove your expertise in 140 characters. You can't prove that you can write with clarity or grace. And you can't even summarize information on the web to which you're linking. All you can really prove is that you follow a topic and aggregate an interesting collection of stuff; you recommend things that you believe are worth reading. If you're aggregating the good stuff in a particular field, then your followers should be clicking through your links to read what you've recommended," he said.